The BLAST ~ April 30, 2019
Updated: Jun 27, 2019
MAY 2
2020 Voter Registration Training
Hosted by El Paso County Voter Registration 2018 and El Paso County Democratic Party Thursday at 7 PM – 8 PM Pikes Peak Library District - Penrose Library 20 N Cascade Ave, Colorado Springs, Colorado 80903
Learn how to properly register others for the next election. Takes about 45 minutes and you'll be set to register voters in El Paso County! Jeff Hall is our trainer, just as last year  and remember you  need to be re-certified every year.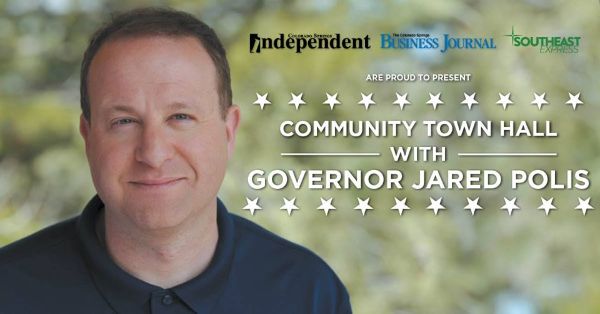 MAY 4
Community Town Hall with Governor Jared Polis
Hosted by Colorado Springs Business Journal and 3 others Saturday at 5:15 PM – 7 PM Sierra High School, 2250 Jet Wing Drive
The Colorado Springs Business Journal, Colorado Springs Independent, Southeast Express and Pikes Peak Bulletin will host a free town hall with Gov. Jared Polis, 5:15-7 p.m. Saturday, May 4 at Sierra High School, 2250 Jet Wing Drive, Colorado Springs.
While the event is free and open to the public, we expect a large crowd. Seating will be first come, first served. Contact Manuel Lopez del Rio at 909-270-6969 for more information and questions about the town hall.
MAY 4
May Day Festival of Solidarity
Hosted by CSS Labor Outreach Program and Colorado Springs Socialists Saturday at 12 PM – 4 PM Bancroft Park 2410 W Colorado Ave, Colorado Springs, Colorado 80904 The May Day Festival of Solidarity celebrates the struggle of workers everywhere who struggle for rights, dignity and a say in their own economic destiny. The day is a commemoration of the May 1st general strike of 1886 in Chicago in which tens of thousands of workers, facing brutal repression and violence, went on strike demanding "8 hours for work, 8 hours for sleep and 8 hours for what we will." This commemoration is especially relevant today as workers across many industries facing increased precariousness and threats to their livelihood have organized and demanded a greater say in their working conditions. The festival will feature speakers, music, informational tables, vendors and games.
MAY 5
Jillian Freeland Campaign Launch Party!
Hosted by Freeland for Congress Sunday at 1 PM – 3 PM Johnny's Navajo Hogan 2817 N Nevada Ave, Colorado Springs, Colorado 80907
Join me to launch my campaign for Colorado's Fifth Congressional District- let's work together for a brighter future! You deserve a representative who will take bold action on climate change, make your healthcare truly affordable, and reform our election system so that it works for YOU, not big corporations.
The DEMS will have a booth at the car show and we'll be registering voters so come on and join us! Mission Trace, 3031 S Academy, 80916.
WE thrive because of your support! This is Your party, we do good work and we have lots of work to do. Join us with your money or time, all support is needed and appreciated. Bring your passion, energy and ideas and together we will advance the progressive Democratic values in El Paso County! Contributions welcome! THANK YOU!