APR 10
CO Springs

#DefundDisaster

National Day of Action!
Hosted by 350 Colorado Springs and 5 others Wednesday, 12:30 - 2 PM 115 E Platte Ave, Colorado Springs, CO 80903
Fossil fuel projects don't just need governmental approval to advance their planet-warming plans---they also need money. Behind every new fossil fuel project lies a private bank - most often JPMorgan Chase or Wells Fargo - that is financing the destruction of our climate.
If we can stop that flow of money, we will stop these climate disaster projects - like fracking, tar sands oil, coal and and the KXL and DAPL pipelines.
So on April 10th, we will take bold, collective action to hold these big banks accountable and remind the world that corporate profits must not come at the expense of our climate, ecosystems, and human rights.
Meet us at 12:30 at the Acacia Park bandshell to get prepped and we will walk to our location together!
Please RSVP here : https://actionnetwork.org/events/defund-climate-disaster-colorado-springs/
APR 10
Meet & Greet
Hosted by League of Women Voters of the Pikes Peak Region Wednesday, 5:30 - 6:30 PM The Coffee Exchange 526 S Tejon St, Colorado Springs, Colorado 80903
Curious about the League? Join League members for drinks and conversation about League's nonpartisan work and goals and how you can help make democracy work! This informal gathering is a great time to learn more about LWV. Find our group on the second floor "Loft."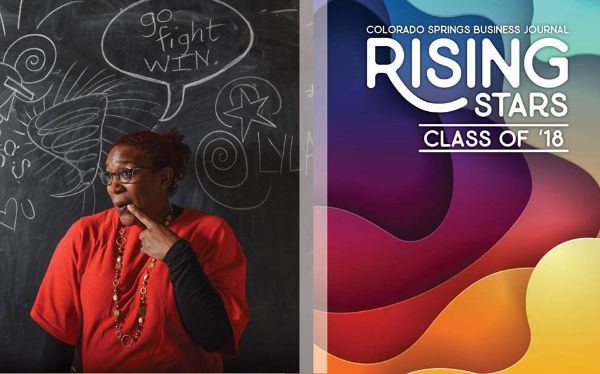 APR 10
Justice & Peace Guest Speaker
Hosted by Broadmoor Community Church, United Church of Christ Wednesday 6:30 - 7:30 PM Broadmoor Community Church, 315 Lake St, 80906
Please join us Wednesday night at 6:30pm to hear Victoria Stone of Pikes Peak Justice & Peace Commission tell us about how to help make peace in CO SPGS! PPJPC has some really amazing programs in the works to bring greater justice to our community. Hit share, all are invited!
APR 11
Annual Meeting of the El Paso County Homeless Veterans Coalition
Hosted by El Paso County Homeless Veterans Coalition & THI Thursday at 5:30 PM – 6:30 PM VFW Post 101, 702 S Tejon St, Colorado Springs,  80903
Welcome to the 20th Annual Meeting for the El Paso County Homeless Veterans Coalition. Without the support of our Community and State the EPCHVC would be an organization without support. 
APR 11 
HB 19-1279 Introduced!
Hosted by Fountain Valley Clean Water Coalition Apr 11 at 9 AM  Denver Capitol Building 200 E Colfax Ave, Denver, Colorado 80203
HB 19-1279 Introduced to the House to Ban Toxic Fire Fighting Foam
More info to come. Plan on arriving 8:30 am No press conference b/c of the date change. Hopefully snowmageddon does not affect us! I can drive my giant truck, and it seats 6 people, I have 4 spots left (Molly is going)  We are thinking of meeting at the Big R parking lot at 6 am.  PLEASE LET ME KNOW IF YOU CAN GO!
APR 11
2nd Thursdays Social Hour!
Hosted by El Paso County Democratic Party Thursday, April 11, 2019 at 5:30 PM – 7:00 PM The Bench,  424 S. Nevada, Colorado Springs,  80903
Meeting 2nd Thursday this time at our new location.... We'll be socializing at The Bench, 424 S.Nevada on 4/11. Join us to meet and mingle with Democrats and Progressives! Great parking on N side of building and Happy Hour goes till 6.
APR 14
Meet US Senate Candidate Lorena Garcia
Hosted by Deana Kamm Sunday at 2 PM – 4 PM 7048 Cobblecreek Dr, Colorado Springs, CO 80922
Lorena Garcia, Executive Director of the Colorado Statewide Parent Coalition is running for US Senate in 2020. As a veteran organizer, women's rights activist and nonprofit administrator who has worked in the interest of the public good throughout her career, Garcia has led important fights for family sustaining economic policies, for adequate funding for public transportation, and civil rights protections to protect women's reproductive independence at the State Capitol and at the ballot box. 
Lorena is running because she believes the path to change must begin with innovative leaders who will work as tirelessly as she has for the interests of every Coloradan, not for political aspiration or special interest. She is dedicated to creating a country where thriving means every individual has access to economic opportunity, no matter where one lives, family origins, gender or race. Find out more about Lorena here and please come out to meet her and ask her your questions!
Legislative Update 4-7-19
In this weeks legislative update, I'm excited to say that a few of the bills we've been following closely this year passed and are now awaiting our Governor's signature. This includes Prohibiting Conversion Therapy for Minors, Extreme Risk Protection Orders, Protecting Public Welfare Oil and Gas Regulations, and Open Internet Protections in Colorado. Also this session, they have passed legislation that adds to the legal definition of unlawful sexual contact, added autism to the list for accessing medical marijuana, and guaranteed our electoral college votes to the presidential candidate that wins the popular vote (once more states also sign on). This is what progress looks like! Our votes in November made a difference and these pieces of legislation will change lives.
We can't rest yet though! There's about a month left in Colorado's legislative session and there's some important bills still making their way through. A complete list, schedule and contact information here. 
The calendar is a bit hectic at the Capitol right now, if you are following a bill or going to testify on a bill, double check that it's still scheduled before you go.
Stonewall Democrats Pikes Peak Region announces  a Board Opening for Vice Chair.
SWD would like to thank Thomas Cavaness for his service and wish him well on his next adventure!
 If you would like to apply send a letter of intent to me @ roneby@netzero.com
If you would like to see the SWD position description and charter bylaws I will send you the documents to help in your consideration.
Meetings are the 2nd Wednesday @ 6:30 pm At the El Paso County Democrats office.
Thanks, Ron Eby Board Chair
WE thrive because of your support! This is Your party, we do good work and we have lots of work to do. Join us with your money or time, all support is needed and appreciated. Bring your passion, energy and ideas and together we will advance the progressive Democratic values in El Paso County! Contributions welcome!
THANK YOU!
Copyright © 2017, El Paso County Democratic Party,  All rights reserved.
 El Paso County Democratic Party 332 W. Bijou Ste # 101, Colorado Springs, CO 80905 719.473.8713 | 
epcdems@gmail.com
Want to change how you receive these emails? You can update your preferences or unsubscribe from this list.
This email was sent to goodwill2u@yahoo.com why did I get this? unsubscribe from this list update subscription preferences El Paso County Democratic Party · 332 W Bijou St., #101 · Colorado Springs, Co 80905 · USA